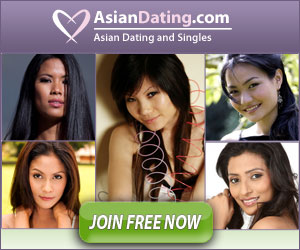 written by a friend Cosmin
Getting a date in Hungary for dummies…
Hungary has become in recent years one of the most attractive tourist destinations in Europe. Budapest, a metropolis of almost 2 million people filled with monuments and history, but also other objectives in the country, like the Balaton lake and cultural-rich countryside, have made many people come to the Central European country and spend their holidays there.
One of the most unknown "attractions" of Hungary is its beautiful feminine population. On the street, in hotels, in museums, in the metro; if you spent more than 15 min in one of these places, you'll know what I'm talking about.
Hungarian girls have for long been considered very pretty by European standards, but the recent tourist surge to Central Europe has made them more visible. They are often characterized by opposite traits: elegant, but also negligent; classy, but also modern; frivolous, but also slutty. It's a strange combination that you'll probably not gonna' meet anywhere else in the world.
As a foreigner, your chances of getting hooked up (especially in Budapest) are quite high. Similar to Romanian girls, the magyars are interested in different cultures (especially Western) and languages, they like hearing stories about distant places and adventures. It would also be good if you would make the effort of learning a few words in the local language (I've just mentioned one for you –magyar- at the beginning of the paragraph so "you're welcome!").
The ideal meeting places for girls are of course nightclubs and bars, but also parks (Budapest has plenty of them and people like to go for long picnics in the summer time there). As opposed to Bucharest, the Hungarian capital does not have an area where all the bars and clubs are concentrated. These kinds of establishments are spread around town (prepare your cab money!). Best way to have the whole experience and be able to meet a lot of new people is to do one of the Pub Crawls offered by restaurant owners in Budapest (you'll easily find them online). If you're the posh Range Rover loving-type of person, then go to the Peaches & Cream Club – the atmosphere is quite impressive and the women are stunning (best take all your credit cards, euros, dollars, forints and other currency you posses though, because you'll be spending plenty).
One good tactic to approach Hungarian girls is to become friends with a man (yeah! I know it sounds strange, but bare with me here). As "packs" of girls never roam around town at night alone, but with 2 or 3 male buddies (who are either friendzoned or too uninteresting to date), the way to the girls goes through the men's… beer. Make friends with them, buy them a drink, talk footy and then… open roads to the girls.
Once you get there, try dancing, talking, gentle touches on the hand (they really like that, but don't be a creep). Hungarians are not pretentious and they will easily befriend you – don't need to put much effort into it; even the most unskilled man can approach a Hungarian woman quite easily.
Finally, some top tips: don't start talking politics – don't know if you're following the news or not, but the Hungarian government is going a bit right-wing (a bit more, to be honest), and the Hungarian people seem to support them, so it's best not to tell your opinions (nobody there cares about them!) on how "fascist, irredentist" or what-not the Hungarian government is; don't take it personally if they make a lot of jokes about you or talk Hungarian behind your back so that you can't understand. They do that with everybody, not just you; and, to end, the same tip goes for Romanian and Hungarian girls alike – be mindful of scammers; you never know when your bank card will get emptied in an ATM in Szeged. Érezd jól magad! (that is Have fun! in Hungarian, not a swear word)