Looking for Kuwait Girls?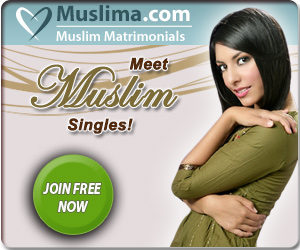 Kuwait civil law states: common-law relationships, homosexual relations, adultery and prostitution are illegal so if you bring your significant other to Kuwait as a couple make sure you are legally married before residing there.
If you want a Kuwait girl you will have to go underground to find her.  Whether you are looking for a girl in Kuwait or an actual Kuwaiti girl there are a few common places to go looking.  You may be told when coming into Kuwait, that you cannot have casual sex with a woman you are not married to, you cannot even LOOK at a Kuwaiti woman, you cannot live with a woman you are not married too.  After being here two years, I have seen people of all races and nationalities do ALL of that and more.
As in all cultures, its the people that determine what civil laws are kept and which laws are civilly disobeyed.
Kuwaiti Girls
Kuwaiti girls are treated like a forbidden fruit!!  And what is more mouth watering than fruit that you cannot have?
I was told in two separate briefings on my way to Kuwait that I should not even look at ANY Arab women ANYwhere in Kuwait.  "Sounds like Saudi," I thought.. "nice. :("..
Then I got to Kuwait went to the mall and noticed Kuwaiti women staring at me like I was a slab of medium well done halal steak.. I was like "WTF!! is going on.."  I got nervous and confused.  "If this place is like Saudi, why are so many young Kuwaiti girls staring and staring.."
Then I found out that many (non-Arab guys) have dated Kuwaiti girls, but very discretely.  Technically, NO Kuwaiti is supposed to "date".  But there are many acts of civil disobedience going on.
You should NOT just walk up to a Kuwaiti girl in a public area and ask her out, because its considered disrespectful to some of the more traditional Kuwaiti's.  This may go for most traditional Arab women.. but I am not sure.
I have been told numerous stories about Americans and other nationalities being chased, beaten or threatened for interacting with Arab/Kuwaiti women.  Some of it is true, but now that I am here I see that its totally ok to be with a Kuwaiti woman but there are certain rules especially if you want to be serious.  Rule #1, for getting serious with a Kuwaiti woman – be muslim… (hey, i did not say it would be easy).   Rule #2, Discretion = respect of them and their family.
$$$ — Why would you WANT a Kuwaiti girl??  WHY indeed!!?  Walk around the malls and you will find model quality women.  They are not going to ask your broke ass for money, because more than likely, they have access to WAYYY more than you.  There is a possibility that you will be HER bitch… I am not making any promises, just reciting things I have "heard".  The very naughty one that are very traditional will not allow anything but entrance into the "backdoor" since they want to maintain virginity… again.. don't believe me, this is all shit I heard from random male whores that frequent Kuwait malls and coffee shops.
Discretion on a random hook up: slide her your number, send bluetooth messages (bluejacking)
desert girl has a great article about it.  You can find these girls on dating sites.
Filipina in Kuwait –
Filipina's have probably the worst reputation in Kuwait.  The loose acts of a few have forced a generalized view of ALL.  And its really not FAIR, because literally the best wives I have seen have been Filipina.  I have met some great Filipinas here in Kuwait.  Each of them were religious (muslim or christian) and very conservative, super sweet, hard working with no time for a 'boyfriend' since they are tired of games.  Usually the more mature ones their late 2o's and already very mature.
The bad reputation comes from the Filipinas I have met in Kuwait that have not been good at all.  These 'bad girls' had no less than three guys they were fucking or in some sort of relationship to get money.   They lie to each guy and create a romance scam.  Since they had so much practice, they are great in bed, expert liars and dedicated to getting money.  Americans in Kuwait are willing to pay them for "favors" but so are Arab men.  Many 'bad Filipinas' have at least one guy (bf, husband, fiance) back in the Philippines, and two guys that don't know about each other in Kuwait or abroad.
Before you make contact, just realize that they only want your financial support.  They already have plenty of dick and are way to jaded to ever be with a single guy.  Don't believe their lies about love just realize its all business, protect yourself and you will be fine. If you do plan on getting serious give the relationship time.  And give yourself time to observe her actions.  Trust but verify.
$$$ – They will ask for things like rent, money for food and family, visa, borrow.. so it varies.
These scam artists are EASY to find: filipinocupid.com
Unfortunately (fortunately?), most of the Chinese girls in Kuwait are prostitutes.  God only knows how many men they have fucked and how many diseases they have.  They will approach you on the street in the mall, on the toilet.. it does not matter.
You can find them walking near areas they give regular service.  Usually, around the malls, Mahaboula in the American areas.  They are pretty upfront which is surprising with all the "crack downs" in Kuwait.  Its almost like cops completely ignore them MOST of the time.   Its almost like the cops are paid to ignore these sex workers that violate the Kuwait civil laws in public..  There is a little anger about the Chinese prostitutes.  Often foreigners are blamed for giving sex workers so much business, but the truth is that there is no way they could even come to Kuwait without consent from a Kuwaiti official and they certainly could not walk the streets without the Kuwaiti Police allowing it.
$$$ – Anyway, they are usually not that attractive and cost around 20 – 30KD ($80 – $100).
Ethiopian girls –
"If you want an Ethiopian girl its best to go the factory (Addis Abbaba, Ethiopia) where they are made."  One of my coworkers (connoisseur of fine Ethiopian ladies) once told me.  In Kuwait, has many Ethiopian women working and living all over the place.  Their exotic looks and voluptuous bodies really makes them stand out.  Men of all nationalities break their necks to turn and see them just walking down the street.
Most Ethiopian girls are quite conservative and looking for a good guy to care for them.   In a similar situation as Filipinas in that they are here due to impoverished conditions in their own country, they come to Kuwait and struggle.  So they often seek an Arab, European or American guy to care for them in exchange for sex.  There are some Ethiopian prostitutes, but I have no idea where people find them.
Pros of Ethiopian girls:  They are very kind, you can trust them, usually only have one guy  don't sleep around (much), very beautiful REDONKULOUS body!!
Cons of Ethiopian girls:  VERY clingy, needy, conservative in bed
You can find Ethiopian girls at Salamiya mall and online at Ethiospot.com social network.
$$$ – They will ask for things like rent, money for food and family, visa, borrow.. so it varies.
There are many girls of Kuwait that I simply don't have enough information to talk about:  Western girls (American/Canadian/UK/Hungarian etc), Indian, Bangladeshi, Pakistani, Nepali, Sri Lankan.  There are lots of teachers here from all over the world teaching at the colleges or international schools.  These are very smart, humble, and down to earth women.  These teacher find it hard to find a decent guy.  There are lots of nice looking Indian nurses that might be open for a relationship.  There are lots of opportunities to hook up with girls in Kuwait just be discrete, ask around, be clear about what you want and what they want.